I would like to take this opportunity to express my sincere thanks to all my clients for their continued custom and support, for referring their friends, family and colleagues and for providing their testimonials, a few of which show below.
"Russ was recommended to me via a highly qualified and experienced physiotherapist, so I was fairly confident that the treatment would be beneficial.
I was not disappointed. I found Russ to be highly professional, approachable and basically very good. I also felt at ease in an instant.
I am in the middle of my treatment and have already experienced significant improvement. It is also clear as I progress, how important, once recovered, ongoing maintenance treatment will be and I fully intend to do this with Russ"
Lindsay, Uckfield.
"Russ treats my damaged knees using only his hands-no gadgets and has an amazing awareness and knowledge of the human form. After treatment I am pain free and feel as though I am walking on air.
Everyone I have recommended to him has been impressed by his diagnosis, massage treatment skills and professionalism.
His massage is far superior to anything or anyone else that I have tried.
Also he never keeps clients waiting"
Carol, Littlehampton.
"Russ massaged to release my frozen shoulder and worked energetically to help me let go of stored trauma within the shoulder. A remarkable process and healing. Thank you"
Carole, Worthing
"Dear Russ. I hope my testimonial hits the spot……just like you do!
My friends and I at the tennis club are most grateful to Russ Cassidy "Miracle Man" we call him. He was able to dispel pain from my on one visit likewise with neck and back pain on others. Russ Cassidy is very professional, considerate and one feels very secure. He is excellent with post treatment advice.
I recommend you pay a visit to Russ"
Harold, Worthing.
"At last! A therapist who can combine sensitive energy work with the best massage techniques I've ever come across. I have been mightily impressed by Russ's professional approach and his attention to the feedback during treatment from both my body and my own observations.
I have long standing and complex chronic pain conditions and have seen many other therapists from many other disciplines. I have no hesitation in recommending Russ"
Angela, Worthing.
"I have regular treatments with Russell in order to stay fit for my work as a musician. Most people who use their bodies for their work end up with patterns of stress and strain and even injury. A lot of us don't look after our bodies or even know how they work until something goes wrong. The approach Russell has is holistic not merely mechanical. He is intuitive and very good at recognising the patterns I have developed. Treatment is educational too which is important for long-term health. I have been given various exercises and made dietary changes to make the treatment work more for me.
What is remarkable and infectious about Russ, is his incredibly positive attitude. This is essential to anyone turning up for the first treatment wondering whether they will be able to continue, having sustained an injury.
I have referred music students and friends to him whose conditions are now greatly improved."
Catherine, Lewes. (http://www.cellocourses.com)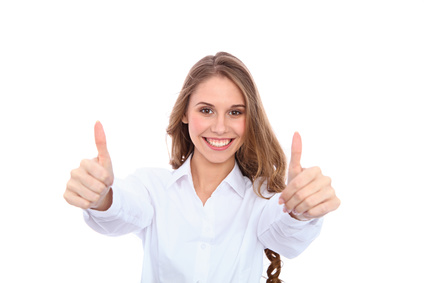 "I have been treated by Russ on several occasions over a period of some weeks and have always found him to be extremely professional and very helpful. Following a very serious car accident I have had various problems and have benefited greatly from regular treatment. Not only does he treat the symptom of the moment he looks at the whole body and has been most helpful with advice on various conditions. I have no hesitation in recommending him to other people…..which I have already done"
Penny, Steyning.
"I have had treatment by Russ for a variety of conditions, both chronic and acute, often sport related. The treatments have been effective and have usually been combined with regular post treatment exercises, stretches and the like, that have produced long term improvements.
Russ is well organised and punctual"
Stephen, Worthing.
"I'm a lady in my 70's who has suffered over the last twenty years with various problems and have only in the last two years of monthly treatment with Russ found some mobility/feelings in my legs that previously felt like lumps of wood.
I found Russ to be very understanding of my needs / age related problems when dealing with my treatment and giving various exercises to help.
Russ is very knowledgeable and is able to get across to me the problems I have in a way I can understand in a friendly and highly professional manner.
I have no problem in recommending Russ to anybody because I have found that the treatment given has benefited me in body and mind"
Helen, Worthing.
"I have been receiving treatment from Russ Cassidy for about two years. I consulted him originally on recommendation from a chiropractor, after a shoulder and back injury.
After coordinated treatment from them both, I recovered full use of my arm and was pain free.
I have continued to see Russ for sports massage and treatment of other back pain.
Russ has always been very caring and kind, listening to description of the problem and working accordingly. He has a restful presence and a confident and calming effect when the client has pain. His professional and discreet attitude is reassuring and he is concerned for the clients privacy at all times.
I would recommend him to anyone with pain problems that are suitable for this kind of treatment.
My daughter and her partner, both international athletes, have had treatments from Russ and been very happy with what he has done for them"
Maggie, Worthing.
"I have been going to Russ each week for a number of years for his sports massage to help with the management of aches and pains caused by a chronic condition which I find extremely beneficial.
During the time I have also had a couple of injuries and operations which Russ has been able to help with my rehabilitation and advice on strengthening exercises which have proved invaluable.
I find I look forward each week to my sports massage as the treatment is always conducted in a relaxed but professional manner and I always feel so much better afterwards"
Amanda, Worthing.
"After suffering a sports injury to my lower back in 2002, I have been in pain, ranging from constant discomfort to been unable to move at all for 2 weeks.
I have had various other treatments that helped in the short term, generally a few weeks at best. This had continued until I was recommended to Russ.
On my first visit we discussed my injury and the treatments I had had and my general health too. I was then given a few movements to do so Russ could examine my back.
After a short examination Russ told me what had happened to my back and how he proposed to treat it.
I was given treatment in the same first session. Since that first treatment I have not suffered any of the constant discomfort or severe pain as I had done so for the past few years. The first treatment was followed by two further treatments within a two week period.
Russ was able to explain in detail why and what he was doing at each stage.
I now receive regular maintenance every 5-6 weeks. During these sessions I have had various other minor aches and pains sorted out, as well as keeping my lower back in good order.
I was also given exercises to do at home which reinforced the work Russ had done during my sessions with him.
Russ' expertise, general knowledge about the body and his professional manor would let me recommend him to anybody"
Chris, Worthing.
"I have been with Russ Cassidy for over 3 years now and would not leave him through choice. Amongst other things I have a chronic back/hip issue needing regular attention and the treatment I receive helps my mobility, improves flexibility and muscular tension and any presenting pain is markedly reduced.
Russ has a good sense of humor, always puts you at ease and, during treatment, his attention always remains with you 100% of the time. Something that is priceless in a therapist today.
He is a true professional, his conduct is beyond reproach, your modesty is preserved at all times and, when appropriate, you are given guidance on how to maintain the improvement of your condition at home, e.g. by suggested exercises etc.
He is so much more than just a "massage therapist" he has a gentle yet firm and reassuring touch, he genuinely cares about his clients and about what he can do for them, and it shows.
All in all, Russ's treatments are the ideal solution to help you maintain your body's musculature in the best possible condition.
If you are thinking of trawling through dozens of names looking for "just the right person" do give Russ a call, it could very well be the best thing you have ever done for yourself"
Leslie, Worthing.
"Russ was recommended to me via a highly qualified and experienced physiotherapist, so I was fairly confident that the treatment would be beneficial.
I was not disappointed. I found Russ to be highly professional, approachable and basically very good. I also felt at ease in an instant.
I am in the middle of my treatment and have already experienced significant improvement. It is also clear as I progress, how important, once recovered, ongoing maintenance treatment will be and I fully intend to do this with Russ"
Lindsay, Uckfield.
"Following a course or treatment with Russ, a persistent problem with an achilles tendon is now recovered and I am back jogging, hiking and cycling only needing an occasional maintenance massage"
Andie, Steyning.
"I am an enthusiastic at D.I.Y and Russ has helped to relieve the aches and pains brought on by over doing it. He does a great job.
Tim, Steyning.
"I always felt confident about the treatments I received from Russ. He is highly professional, respectful of my experience of the treatment and thorough in his assessment.
Russ gave clear written guidelines on exercises to help my shoulder recover and these were a very beneficial addition to the package of care and treatment Russ offered"
Gail, Worthing.
"A few years ago I developed a back injury that left me in considerable pain and unable to be active. Now, thanks to Russ, I have been able to get back to walking and gardening. For the first time in years I am nearly pain free and couldn't recommend him more highly. He's terrific"
Frances, Steyning.
"I have found the hands on approach to my sports injuries provided by Russ to be of a very high standard of effectiveness.
During the last twelve months Russ has treated my lower left leg successfully with good results being achieved within four weeks.
The application of maintenance massage to the lower leg area has prevented a re-occurrence of my long term calf muscle injury, which has allowed me to train more effectively.
I would recommend treatment by Russ for sport induced soft tissue damage as an effective way of managing a condition"
Les, Worthing.
To book your treatment session with Russ Cassidy, sports massage and deep tissue massage therapist, call Worthing on 07709 509713 or Steyning on 07709 509713, or book online. Alternatively you can send a message.